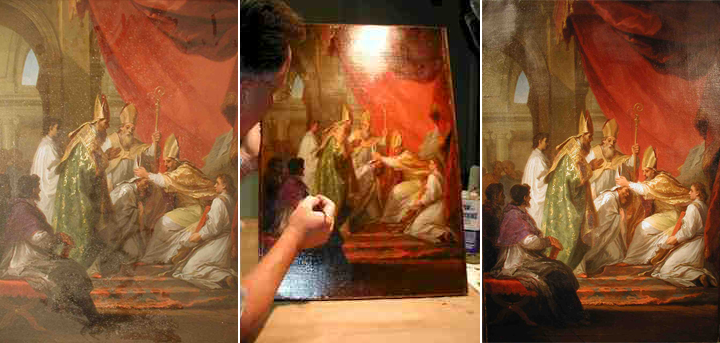 Professional Insurance Appraisals – Paintings and Bronzes.
Insurance Claims – Repair Fire and Smoke Damage, tears, rips, holes, frames.
Fine Art Catalogues – Digital Photo, Biography, Insurance Appraisal.
Photo Art Appraisals – Digital Photo, Insurance Appraisal.
Fine Art Research – Biographical Information and Province.
Outstanding Gallery Groupings – Private and Corporate Collections.
Estate Appraisals – On Location.
Professional Delivery and Installation – Oversized, Difficult Installations.
Self Leveling Picture Hangers – Residential and Commercial.
Exquisite Custom Framing – Residential to Monumental.
Condition Reports – an accurate evaluation of the condition of your artwork.
Fine Art Crating – built to specification excellent shipping protection.
Fine Art Storage – short term storage.
Professional Art Moving – local and long distance.
Expert Witness – Fine Art Expert.
Moving and installing framed or oversized artwork safely may require the service of a professional art handler to eliminate damage and assure exact placement. Art Restoration Services is happy to provide free estimates or repair estimates for our customers a small fee will be assessed and credited to the job.
It has been often said that a picture is worth a thousand words, but when it comes to art authentication and art restoration, a painting can be worth much more than that!
Don't take our word for it, check out our site for examples of the amazing Art Restoration we can do. When it comes to your precious art or your entire collection, Art Restoration Services, will provide reliable quality no matter what service you may require. We are in the business of restoring and preserving your art to the best it ever was, whatever your reasons for wanting to restore it may be. But seeing is believing if you like what you see or if you have further questions about Art Restoration or Art Appraisals don't hesitate to contact us.